Southern Caramel Cake Recipe| Best Southern Cake Recipe
This delicious caramel cake is best for holidays, birthdays, and get-to-gathers. It has a slightly dense yet moist and light, classic yellow butter cake sponge that is faintly sweet topped with a layer of caramel icing that is the star of the cake. It is positively delicious and a bit too sweet. In case that you have a severe sweet tooth, the cake is perfect for you. When combined with the luscious and sweet caramel topping, the faint sweetness of the cake gives it a unique taste you are bound to drool for. The caramel is made of evaporated milk and granulated sugar that gives it a very succulent flavor.
Best Southern Cake
The southern caramel cake is ideal for festive occasions. However, it is somewhat complicated to make because you have to maintain just the right amount of thickness, sweetness, and texture for the caramel icing. It can require as long as 3 hours to make. (Cooling time included). With practice and passion, you can master the skill to make the best delicious caramel cake out there.
Southern Caramel Cake Recipe
Important Tips
This classic southern caramel cake recipe is brought to you by JK coffee and bakery the best coffee shop and bakery in the USA. Their experts advise you to carefully brew up the caramel so that its color is just the right shade of dark gold before you turn off the stove. Also, to achieve the desired consistency, check the caramel by lifting it with a spoon's help. It should thoroughly coat the back of the spoon when poured back to ensure perfect thickness. It also burns very quickly, so keep stirring and keep an eye on the temperature too. The caramel keeps on thickening on its own even after removing it from the stove. Let that happen before you apply it to the cake. Let it cool completely at least for forty-five minutes before coating the cake with it. It will help with frosting the cake and keep the icing from trickling all over the place and the topping sliding excessively.
Now, let's begin the recipe.
Best Southern Cake Recipe
Course: Dessert and sweets
Cuisine: Southern
Preparation Time: 15 minutes
Cook time: 2 hours
Bake Time: 30 minutes
Cooling time: At least 45 minutes
Total Time: 2 hours 45 minutes
Servings: 12 persons
Calories: 862 kcal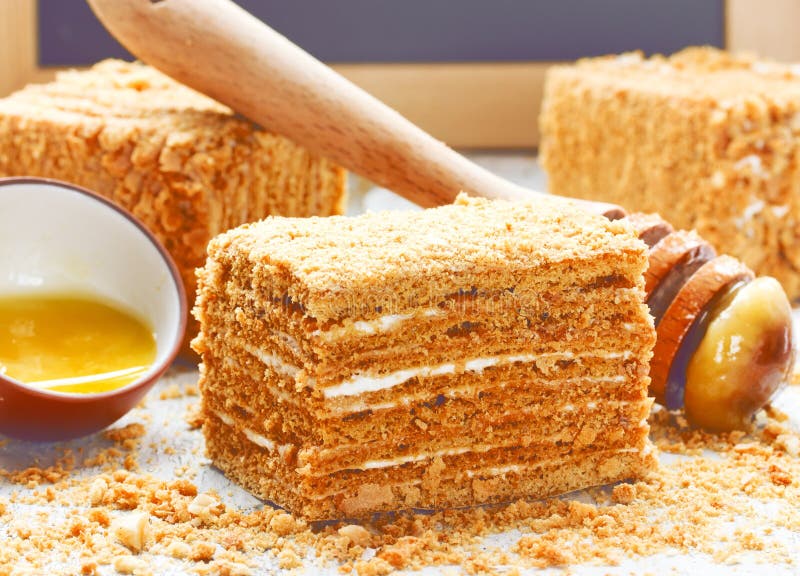 Recipe Ingredients
For the Cake
1/2 teaspoon of salt
1/3 cup of pure vegetable oil
3 cups of finely sifted cake flour
Two large eggs' yolks kept at room temperature
2 and 1/2 cup of granulated sugar
6 large eggs kept at room temperature
1 cup of sour cream
1 cup or two sticks of butter, unsalted, kept at room temperature
2 tablespoons of pure vanilla concentrate
1 teaspoon of baking powder
For the Caramel Icing
2 (12 ounces each) tins of evaporated milk
1 and 1/2 sticks of butter
2 cup of granulated sugar
2 teaspoons of vanilla concentrate, pure
Method and Directions
Directions for the Cake
Start by heating the microwave to around 350 degrees Fahrenheit.
Take a large mixing bowl with a blender cream together oil, sugar, and butter at high speed. Mix until wholly fused and turns fluffy and light in texture. It will take 5 to 6 minutes.
Now turn the blender to a medium speed and blend in egg yolks and eggs, one by one, until thoroughly blended.
Put in vanilla extract and mix again.
Sift baking powder, cake flour, and salt together in a medium-sized mixing bowl.
Turn the mixer to a low speed. Now, alternatively, add sour cream and flour mixture. Finish by flour mixture and blend thoroughly.
Take care, not to over blend.
Take three round 9 inches cake pans and spray them with baking spray or flour or grease them.
Distribute the cake mixture in the three pans evenly.
In the preheated oven, bake the three of them for around 25 to 30 minutes or thoroughly bake. Test with a skewer. Take care not to over-bake them. Check them once before time so that they do not harden and dry.
When done, remove them from the oven and put them on cooling racks for fifteen minutes. After fifteen minutes, remove them from the cake pans and cool down further for at least an hour or until completely cooled.
Directions for the Caramel Icing
Include evaporated milk, butter, and sugar in a saucepan. Put on medium heat until all three of them melt together.
Leave the pan over the stove on medium to low heat, mixing from time to time—Cook for around 1.5 to 2 hours. Please keep checking the whole time to ensure it is not burning. Cook until nice, thick consistency and the caramel's color turns to the lovely dark shade of golden.
As mentioned earlier, check the caramel's thickness by coating it around a spoon. It should stick to the back of the spoon and form a thick layer. It is further explained in the notes below what to do if the caramel's consistency is too thick or too thin.
Keep stirring and watching. Adjust temperature to avoid burning. Remove from stove when desired color and consistency are achieved.
Now mix vanilla extract in it.
Let the caramel rest for twenty to twenty-five minutes before topping the cake with it. It will condense and thicken more as it cools down. In case you feel that it is still warm and not thick enough, put it in the refrigerator for a while and let it get stagnant.
A few people a more frosty textured caramel. For that, you can whip it up slightly with the help of a stand mixer when it is moderately warm. The choice is yours. It tastes good both ways.
In this phase, put one cake on the cake board and pour about one-third of the icing onto it. Level it quickly with a spatula. Top with the second cake and half of the rest of the caramel frosting and spread evenly. Add the third cake to the top and pour the remaining caramel frosting.
Carefully spread the frosting evenly between the three layers of the cake, their sides, and the top. Swiftly introduce decorative swirls to the top if desired.
Let the frosting rest and set for a few minutes before serving. Enjoy.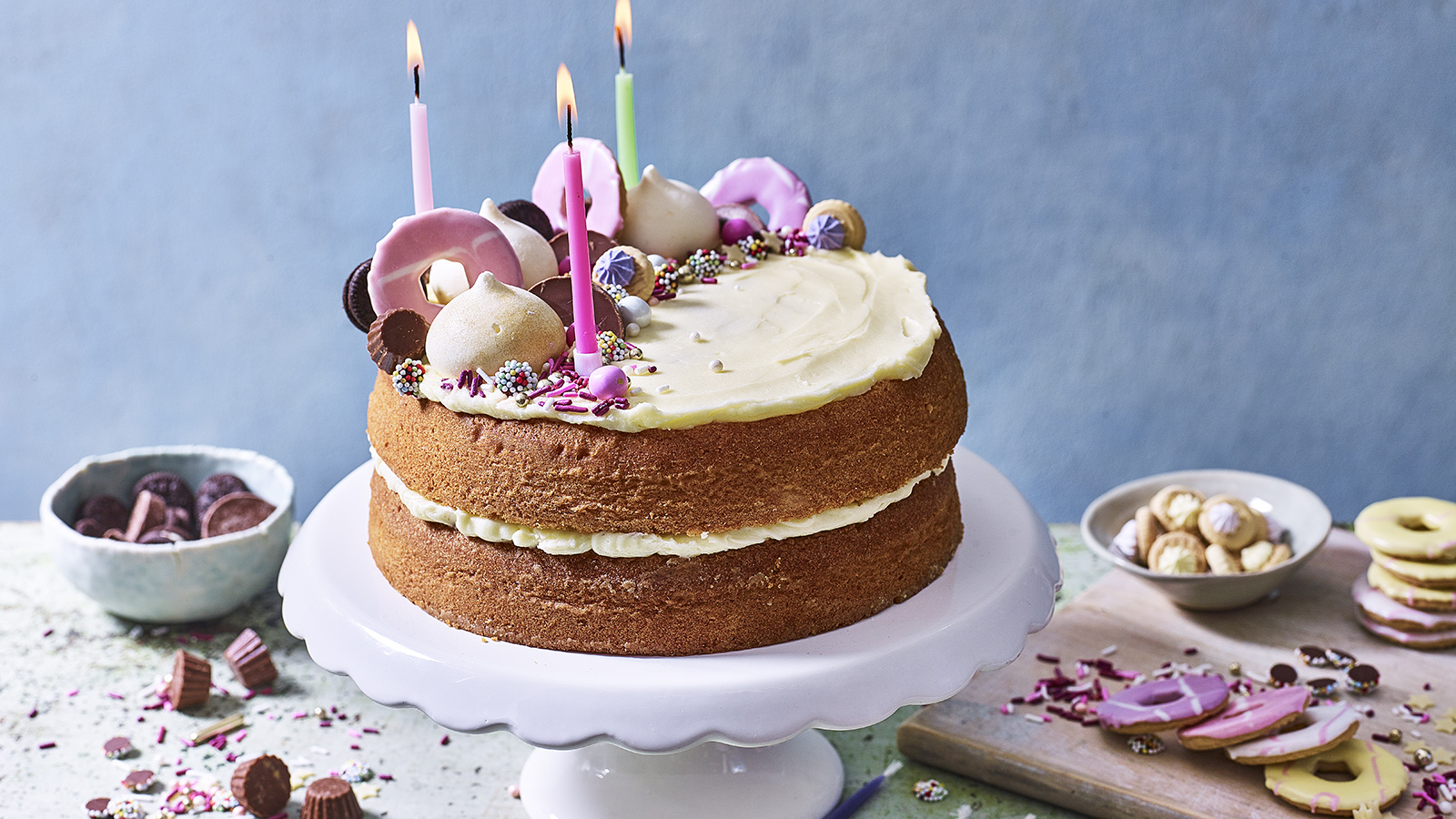 Recipe Notes
If your icing turns too thick, add a little bit more milk to make it spreadable, and if it is too thin, place it in the fridge for ten minutes so it thickens and becomes manageable.
The cake could be stored at room temperature for three to four days as it has a higher sugar content cooked icing. If you want to keep it in the fridge, bring back cake slices to the average temperature before serving and eating.
Nutritional information
Total Calories: 862kcal
Protein: 12g
Saturated Fat: 27g
Fat: 44g
Sugar: 81g
Sodium: 316mg
Vitamin C: 1.3mg
Vitamin A: 1260IU
Cholesterol: 221mg
Iron: 1mg
Potassium: 319mg
Carbohydrates: 104g
Calcium: 220mg